Get a Gift Voucher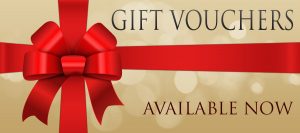 Grab a gift voucher to join us on one of our incredibly popular recreational courses?
If you're new to four wheel driving or an old hand there's always something to learn whilst behind the wheel and there's no-one better than Adventure 4WD to show you how and buying a gift voucher for that special person is a great way to show you care!
We've taught thousands of 4WD drivers how to get the most out of their vehicle ownership and how they can enjoy the lifestyle of touring this great country of ours. We regularly get postcards from exotic locations both near and far, and wherever there are tracks across deserts, mountains and streams, you'll find Adventure 4WD course attendees racking up the kilometres and seeing some extraordinary landforms.
So how do you join?
First Time Out
The starting point if you own a traditional dual-range, high clearance 4WD is First Time Out (FTO). FTO is in two parts, a mid-week evening theory night followed by an all day off-road practical usually on a Saturday and scheduled monthly during the year. It's an exciting and informative program attended by folk who have plans for a major journey in the near future. The course cost permits two drivers sharing their vehicle and we'll encourage both to spend equal time driving. You'll get plenty of support and your confidence will soar in a short amount of time.
Weekend Walkabout
To advance your skills even further why mot join our advanced two day program Weekend Walkabout (WW). WW is a journey to the southern Flinders Ranges (FR) near Orroroo in the cooler months or along the Limestone Coast (LC) in the warmer months. From our accommodation base in very comfy shearers quarters (FR) or motel room (LC) we do some classic trail drives into the ranges or along the coast, learning the art of ascending and descending steep gradients with the reward of stunning views in all directions. Whilst the terrain is more challenging the learning continues, with plenty of instruction to top up your skills for wherever you might go. You won't go hungry either as Saturday night's dinner is always epic!
All Wheel Drive
If you own an All Wheel Drive (AWD) vehicle there's a course for you too! This program has some important theory at its commencement followed by a riveting practical both on and off-road. Delivered alongside the FTO program, AWD offers the same opportunities delivered at the same pace. Whilst an AWD doesn't have the ultimate capability of a 4WD, you'll be pleasantly surprised with its versatility.
Redeem Within 12 Months
Your gift voucher is valid for 12 months from date of issue, the recipient simply needs to call us a couple of weeks in advance of their preferred date to book, then present their voucher on the day to redeem, then the fun begins!
Motoring Association Members Save 10%